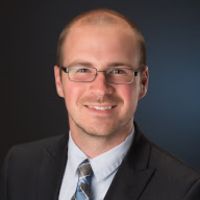 PRESS RELEASE
July 31, 2019 
For Immediate Release
Contact:
The Lincoln Boys Choir
402-499-4446
kirsten@lincolnboyschoir.org
LINCOLN BOYS CHOIR NAMES WYLER ASSOCIATE DIRECTOR
LINCOLN, NE - July 31, 2019 - For Immediate Release

The Lincoln Boys Choir board of directors has contracted Eric Wyler as their associate director. Mr. Wyler will conduct the high school ensemble, Cantare, and assist with the artistic mission and goals of the organization. 

Lincoln Boys Choir is comprised of three choirs of approximately 100 boys, ages 8-18, who are selected by audition.

Mr. Wyler has six years of experience directing choirs at the high school level, most recently as the head choir director at Lewis Central High School in Council Bluffs, IA. He directed four curricular choirs as well as the varsity show choir and jazz choir. In addition, he has been the music director at St. John Lutheran Church for the past six years where he conducts the Chancel and Bell Choirs.

"Eric comes to us with a great background in varied styles of choral singing, which will continue to broaden the repertoire of Cantare," artistic director Kevin Scheele said. "His energy and enthusiasm are very evident, and our singers will benefit from his focus and professionalism. I'm excited to have him as a part of our team."

Mr. Wyler is currently pursuing his Master of Music Education degree at the University of Nebraska-Lincoln. He has completed his coursework with a 4.0 GPA. He earned a Bachelor of Music Education degree from Nebraska Wesleyan University and graduated with distinction. 

"I am very grateful for the opportunity to work for such a wonderful and strong organization," Mr. Wyler says. "I am excited to continue the excellence that has been in place and offer a great experience to everyone involved."

Lincoln Boys Choir recently partnered with Saint Paul United Methodist Church as artists in residence at the historic downtown church.  "Saint Paul has been such a great partner with us for holiday concerts and collaborations," Scheele said. "We are so excited to have the opportunity to grow that partnership as artists in residence. The historic sanctuary is fantastic acoustically, and we have more opportunities for artistic growth with access to the pipe organ and harpsichord during our weekly rehearsals. It's truly a beautiful place to call our rehearsal home."

The choirs have performed with the University of Nebraska Varsity Chorus, Nebraska Wesleyan University Choir, Omaha Symphonic Chorus, Omaha Symphony, Saint Paul Chancel Choir, and Lincoln's Symphony Orchestra in the past. Touring for the choir has included both domestic and international travel. In 2014, Lincoln Boys Choir received the Richard Hay Arts Organization Award selected by the mayor of Lincoln and the Lincoln Arts Council. The award recognizes an arts group that has made significant contributions to Lincoln's arts community.