Burton Schernikau - Artistic Director
Director: Chorale and Cantare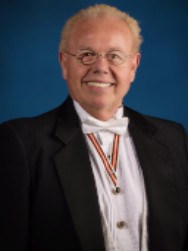 Burton Schernikau is a graduate of Nebraska Wesleyan University and the University of Nebraska-Lincoln with a bachelor of music education and master of music degree with emphasis in music education, composition and arranging. After teaching for an extended number of years in Lincoln Public Schools, he is presently an adjunct professor in music education at Nebraska Wesleyan University. He has a private voice and piano studio, Abesque Variations, and is an adjudicator and director for competitions, contests, workshops and other artistic events. He is the pianist for the Lincoln Midwest Ballet Company and a guest pianist for many other professional ballet companies throughout the United States. He is the artistic director of the Lincoln Boys Choir which has traveled world wide and been recognized for their unique style of choral singing. He has been recognized by the Nebraska Music Educators and received the Outstanding Music Alumni Award from Nebraska Wesleyan University. He has been chosen as an Admiral in the Navy in the Great State of Nebraska. He is a 33rd degree Mason and is the organist for the Scottish Rite and Shrine Organization.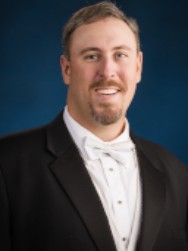 Kevin Scheele - Associate Director
Director: Concert Choir
Kevin Scheele has been involved with the Lincoln Boys Choir since its revival in 2002, and has directed Concert Choir since 2004. He received his bachelor of music education degree from Nebraska Wesleyan University. While there, he studied voice with Boyd Bacon, vocal pedagogy and diction with Dr. Jana Holzmeier, and conducting with Dr. William Wyman. He also sang in the Nebraska Wesleyan University Choir, Chamber Choir, and Opera Workshop during his collegiate years, and continues to serve as a contracted singer and assistant conductor with the St. Paul UMC Chancel Choir. He taught vocal music at Lincoln Southeast High School for six years, having directed the freshman choir, junior varsity mixed choir, and sophomore swing choir. He spends time each summer attending choral workshops and serving on staff at the Nebraska Wesleyan Children's Choir Camp. He is a fifth generation Nebraska farmer, with his family's farming history dating back to 1885. His wife, Katie, is an art therapist and an adjunct professor of psychology at Nebraska Wesleyan University. Their daughters, Rachel and Chloe, are a source of joy for them both.